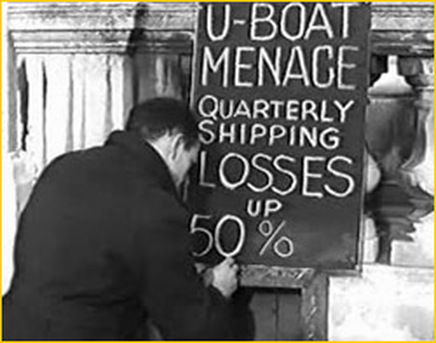 Next of Kin (1942)


​This is the first film that Basil Radford and Naunton Wayne appeared together as characters other than Charters and Caldicott; instead they play the roles of "two careless talkers".

​Next of Kin is a 1942 World War 2 propaganda film directed by Thorold Dickinson for Ealing Studios. The original concept of the film was to promote the government propaganda message that "Careless talk costs lives". Ealing Studios secured approval to increase the scope of the film in order to give the film a more commercial approach. It was filmed at Ealing Studios and on location in Cornwall.
Most military propaganda films are restricted for private use by the military themselves, but "Next of Kin" was a rare exception in that the plot involves civilians, the relatives and loved ones who are usually the first to get the bad news that a soldier was killed or missing in action. In order to avoid the demoralising effect of the film's subject matter, Winston Churchill initially wanted to ban the film from public viewing. Interestingly, messages in the film were considered so effective and useful that the film continued to be used for security training purposes by the military services for some twenty years after the end of the war. This film is not only a timeless propaganda film that can be used for military strategy, it is also useful as a teaching tool for any age group that must understand why private information must remain private and never revealed to anyone, lest it be used against them.

The plot is based on a secret raid that the British are planning on a French coastal village where the occupying German forces have built a lightly defended submarine base.

German intelligence learn that the 95th Brigade will launch an attack somewhere in France from Miss Clare an attractive showgirl (played by Phyllis Stanley), but do not know exactly where. They therefore despatch two agents to Britain to discover more, using whatever information they can obtain. Miss Clare starts the ball rolling in gathering information from her boyfriend who tells her that he is being called to an important military operation in Westport. The two agents are subsequently sent to Westport where they arrange to meet a bookshop owner who is also a German spy. He employs a young woman , Dutch refugee Beppie Leemans, and demands that she finds out where and when the 95th are going from her soldier boyfriend in exchange for the safety of her parents in German-occupied Holland
As the plot develops, the german spies obtain more and more information to the extent that they have copies of plans, documents and aerial photographs giving away the British attack plans. As a result, the Germans are waiting in ambush, which ends up in heavy casualties for the British troops.
Basil Radford and Naunton Wayne have cameo appearance at the end of the film as two "careless talkers" on a train, in the same compartment as one of the German spies.

Other cast members include Mervyn Johns, Jack Hawkins, Mary Clare, Torin Thatcher, Thora Hird, John Chandos and Stephen Murray.




---
The Monthly Film Bulletin
Published by
The British Film Institute
Volume 9, No.102, June 1942, page 69
Next of Kin, The (1942)

Propaganda spy drama. Two special German agents are landed in England to obtain details of a Commando raid which is to be made on the French coast and of which an inkling has reached Germany. One is caught almost immediately, the other continues his work of piecing detail together with detail and even stealing and photographing a military map of the section of the French coast which is to be raided. His reports get safely to Germany and the raid, although actually successful in the achievement of its immediate object, is extremely expensive in men and material. An arresting conclusion to the story shows the undistinguished little man - the German spy - continuing to collect information of other people's careless talk.
This film was made originally purely for Services' security reasons to show officers and men the facts behind the phrase "Careless Talk Costs Lives", but it reaches such high competence in realistic story telling and is so impressively successful in driving home its grim lesson that it is fortunate that finally the authorities permitted its public exhibition. Thorold Dickinson as Director has imparted to this outstanding film a factual quality of which it would be hard to find the equal. At the same time he has well conveyed the mounting dramatic intensity as these men move at first day by day and later moment by moment to their inevitable doom.




Next of Kin 1942
Credits

Basil Radford Careless talker on train (last scene)
Naunton Wayne Careless talker on train (last scene)

15 June 1942 Next of Kin film released

Thorold Dickinson Director
Angus MacPhail Writing Credits
Basil Bartlett Writing Credits
John Dighton Writing Credits
Mervyn Johns No 23: Mr Davis (as Flight Lieut. Mervyn Johns)
John Chandos No 16: his contact
Nova Pilbeam Beppie Leemans
Reginald Tate Maj. Richards (as Squadron Leader Reginald Tate)
Stephen Murray Mr. Barratt (as L/C Stephen Murray)
Geoffrey Hibbert Pvt. John (as Flight Lieut. Geoffrey Hibbert)
Philip Friend Lt. Cummins
Phyllis Stanley Miss Clare, dancer
Mary Clare Mrs. 'Ma' Webster
Basil Sydney Naval captain
Joss Ambler Mr Vemon
Brefni O'Rorke Brigadier Blunt
Alexander Field Pvt. Durnford
David Hutcheson Intelligence officer
Jack Hawkins Brigade Major Harcourt (as 2nd Lieut Jack Hawkins)
Frederick Leister Colonel
Torin Thatcher German General (as Lieut. Torin Thatcher)
Charles Victor Joe - Irish seaman
Richard Norris Pvt. Jimmy (as 2nd Lieut. Richard Norris)
Guy Maas Captain Mercier
Thora Hird ATS drover with puncture
Edgar Hoover Narrator (prologue and epilogue) (US version)
Johnnie Schofield Lance Corporal

Frank Allenby Wing Cmdr. Keaton
Victor Beaumont German Colonel (uncredited)
Mark Daly Corporal on Train (uncredited)
Ian Fleming Naval Officer (uncredited)
Hal Gordon Builder's Labourer (uncredited)
James Knight Sailor on Train (uncredited)
Mary Malcolm Kenton's Secretary (uncredited)
Charles Rolfe Mr. Palmer (uncredited)
Guy Verney Soldier in buffet car (uncredited)
William Walton Soldier at Security Briefing (uncredited)
H Victor Weske Ted (uncredited)
John Williams General Cooper (uncredited)
Basil Radford Careless talker on train (last scene)
Naunton Wayne Careless talker on train (last scene)

15 June 1942 Next of Kin film released